Remember, Reflect, Reimagine
, was a response to the closing and demolition of University City High School in West Philadelphia and the ongoing and often rapid change in the neighborhoods surrounding Drexel University and The University of Pennsylvania. This piece was my way of weaving together the past, present, and future of these neighborhoods using photographic and written contributions by community members. I also sourced imagery from Philadelphia archives. These images and words were laser engraved onto small squares of acrylic to create a dazzling mosaic on the fence surrounding the school's demolition site. 
This project was an incredible opportunity to get to engage with fellow West Philadelphian's around art and the changing neighborhood landscape. I also ended up having many great conversations with people who passed by the piece as I was installing it and de-installing the piece.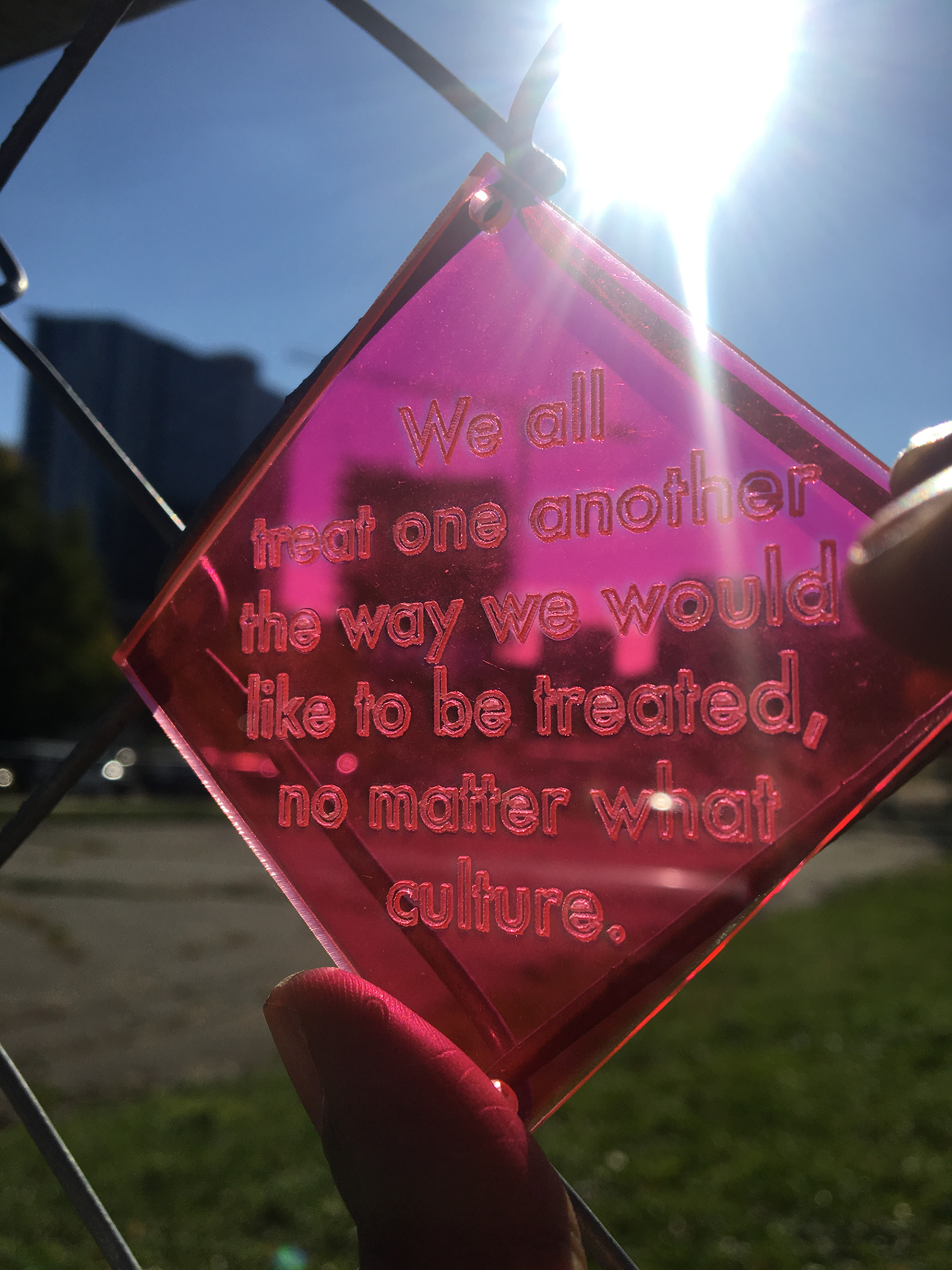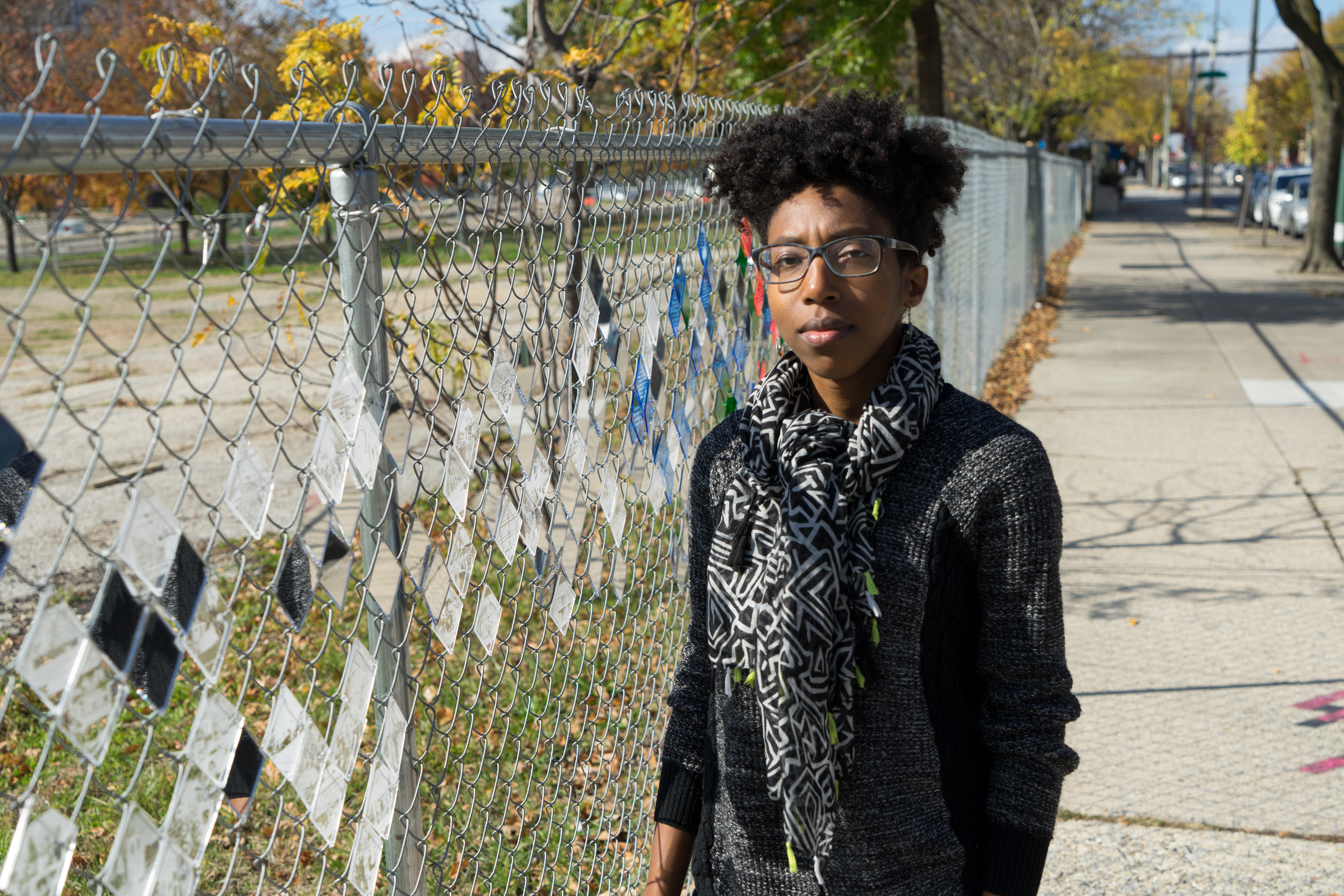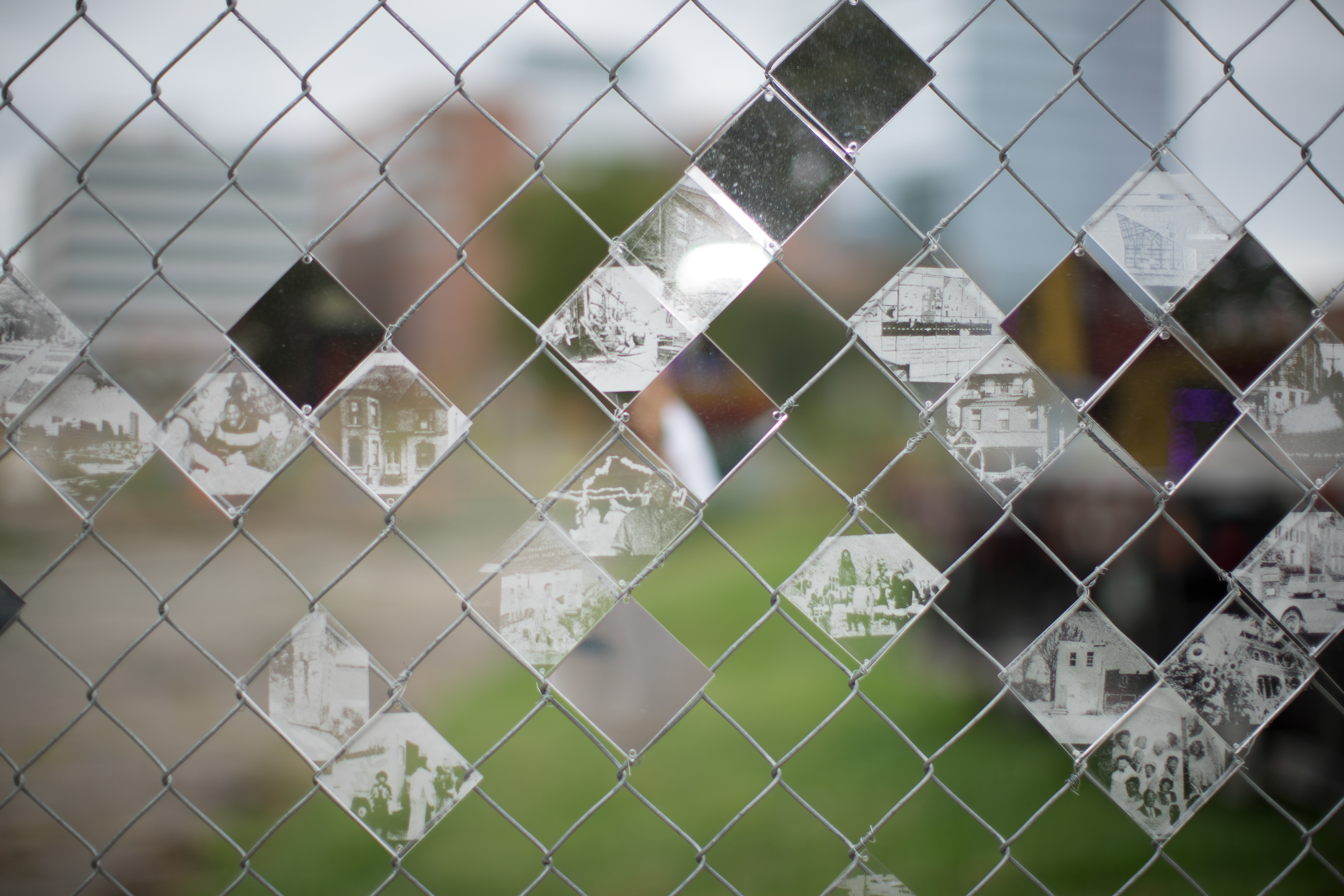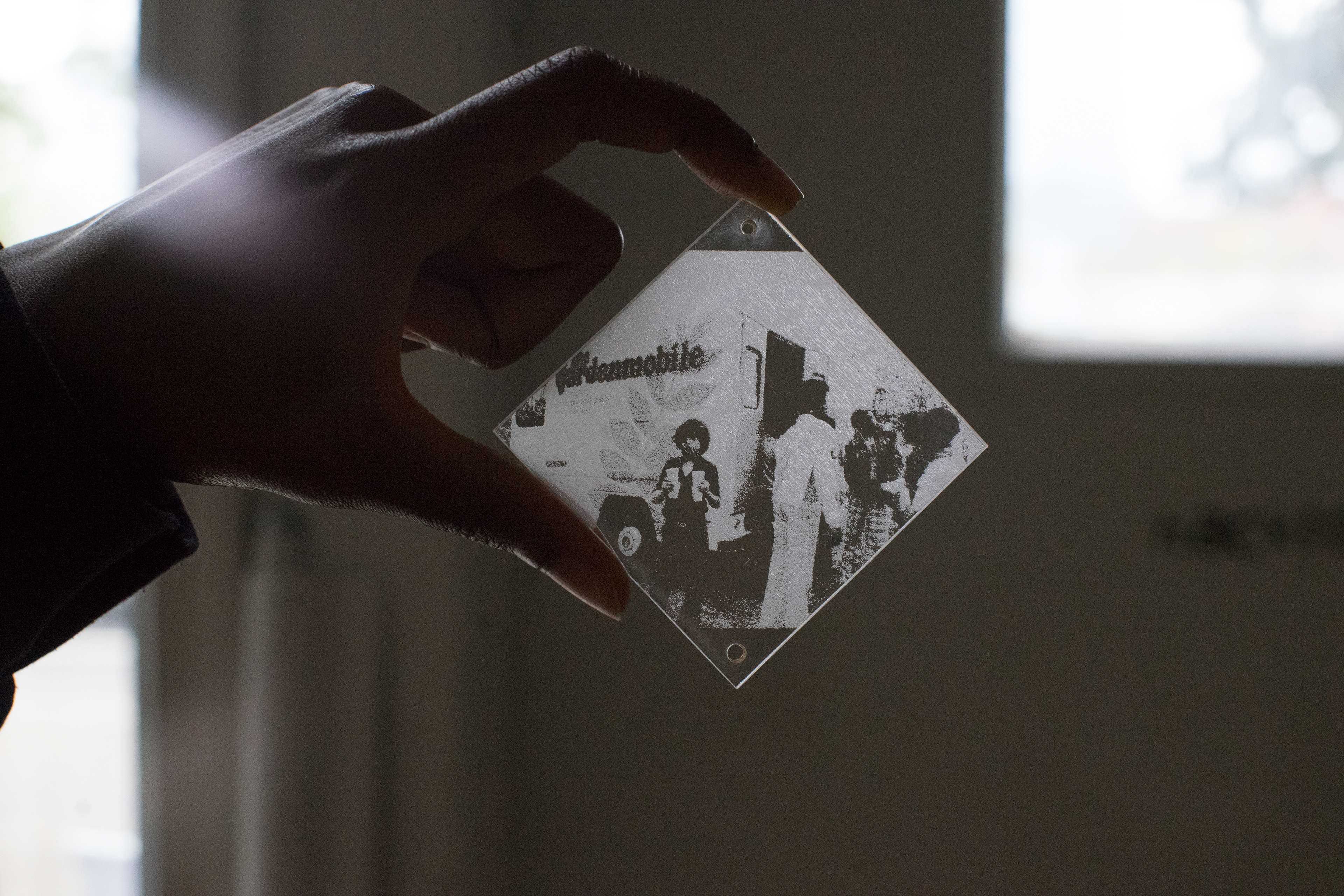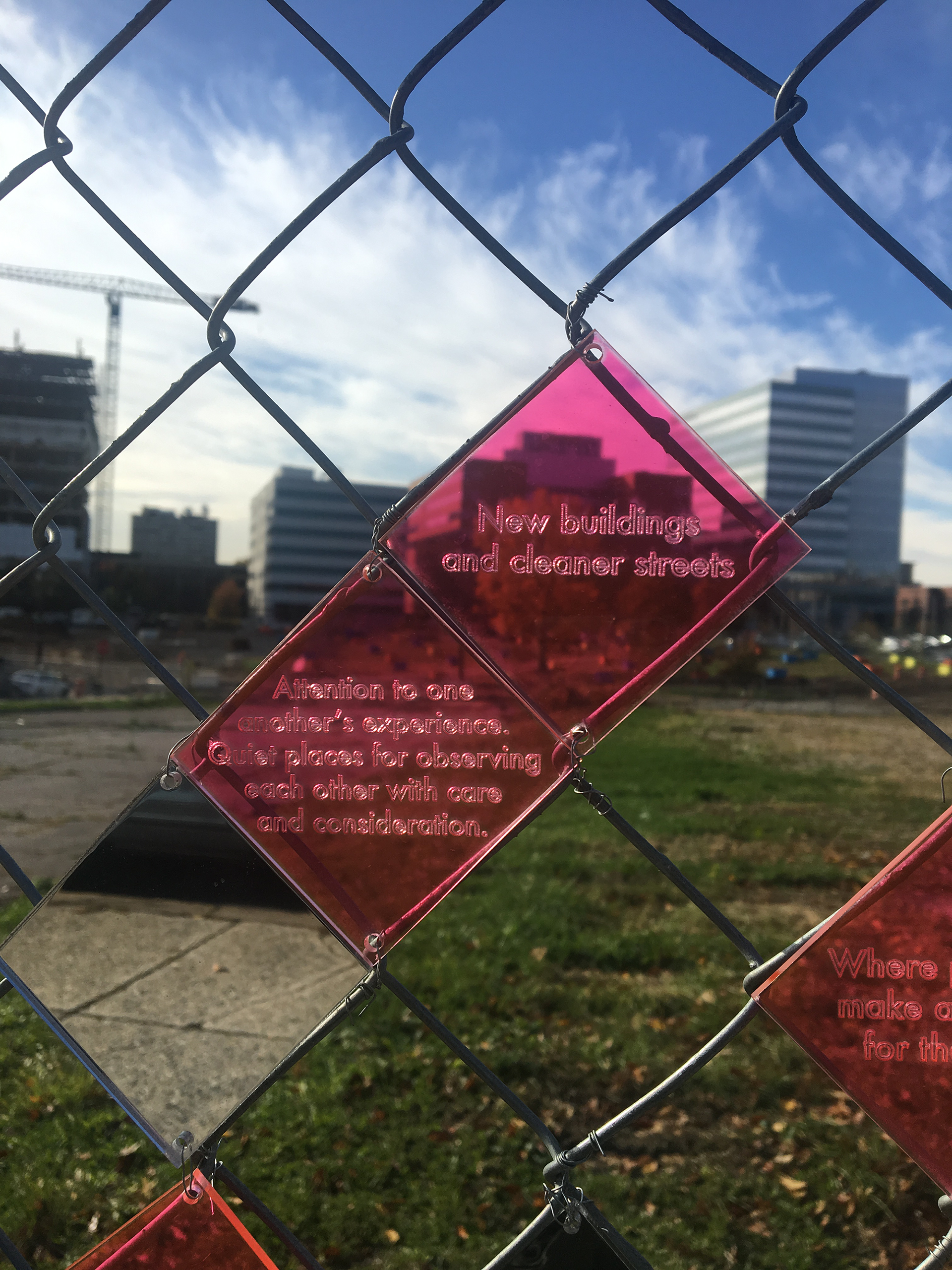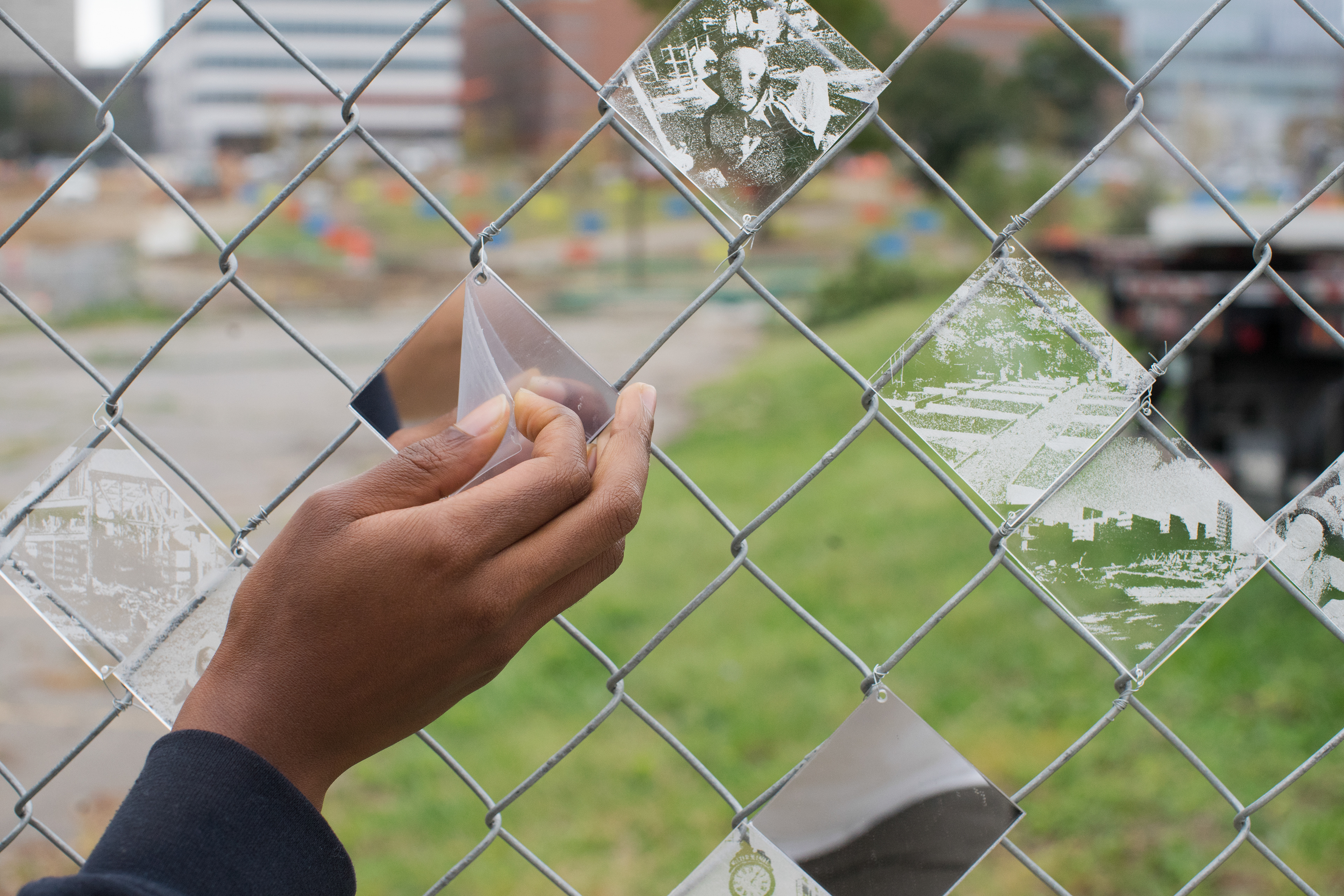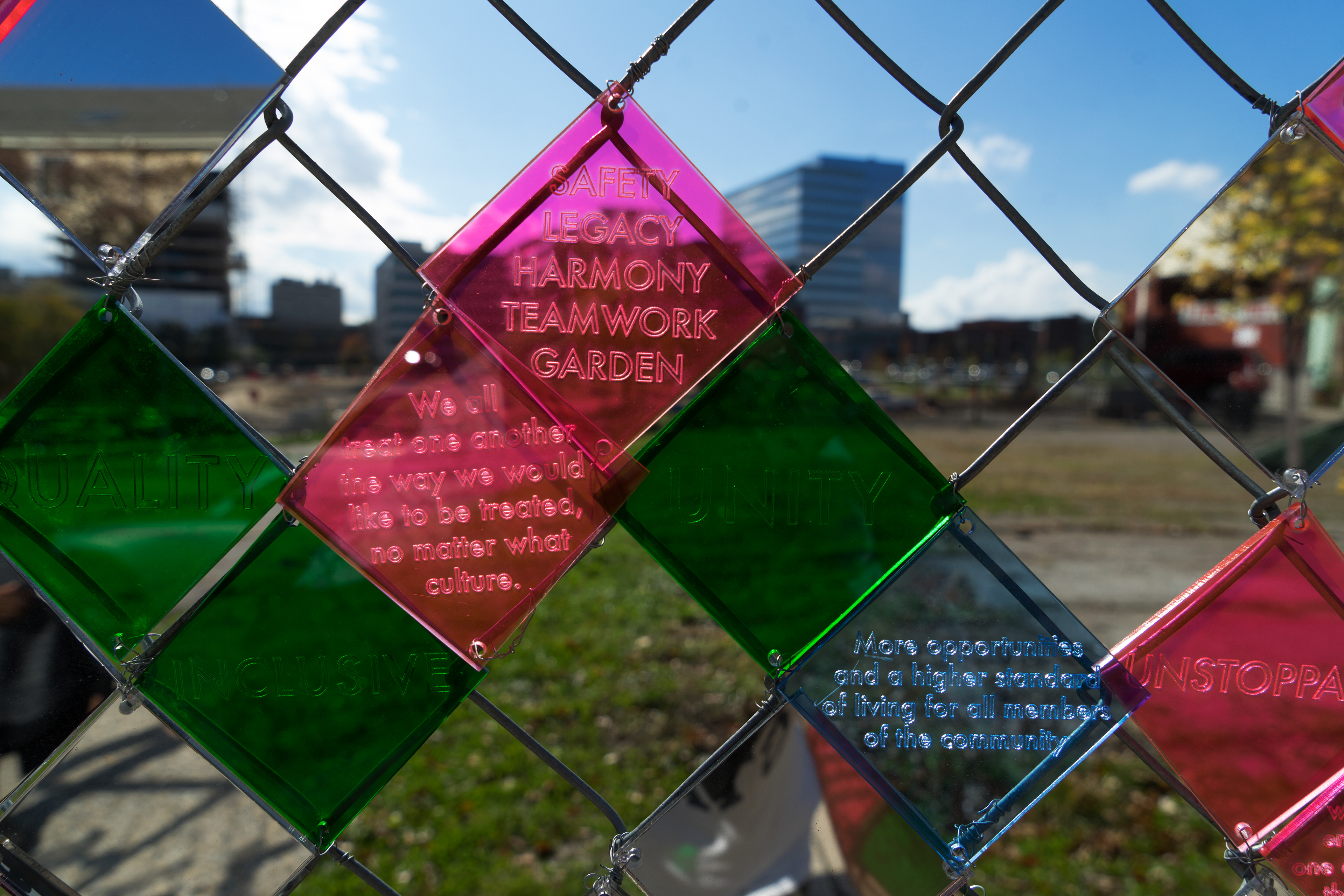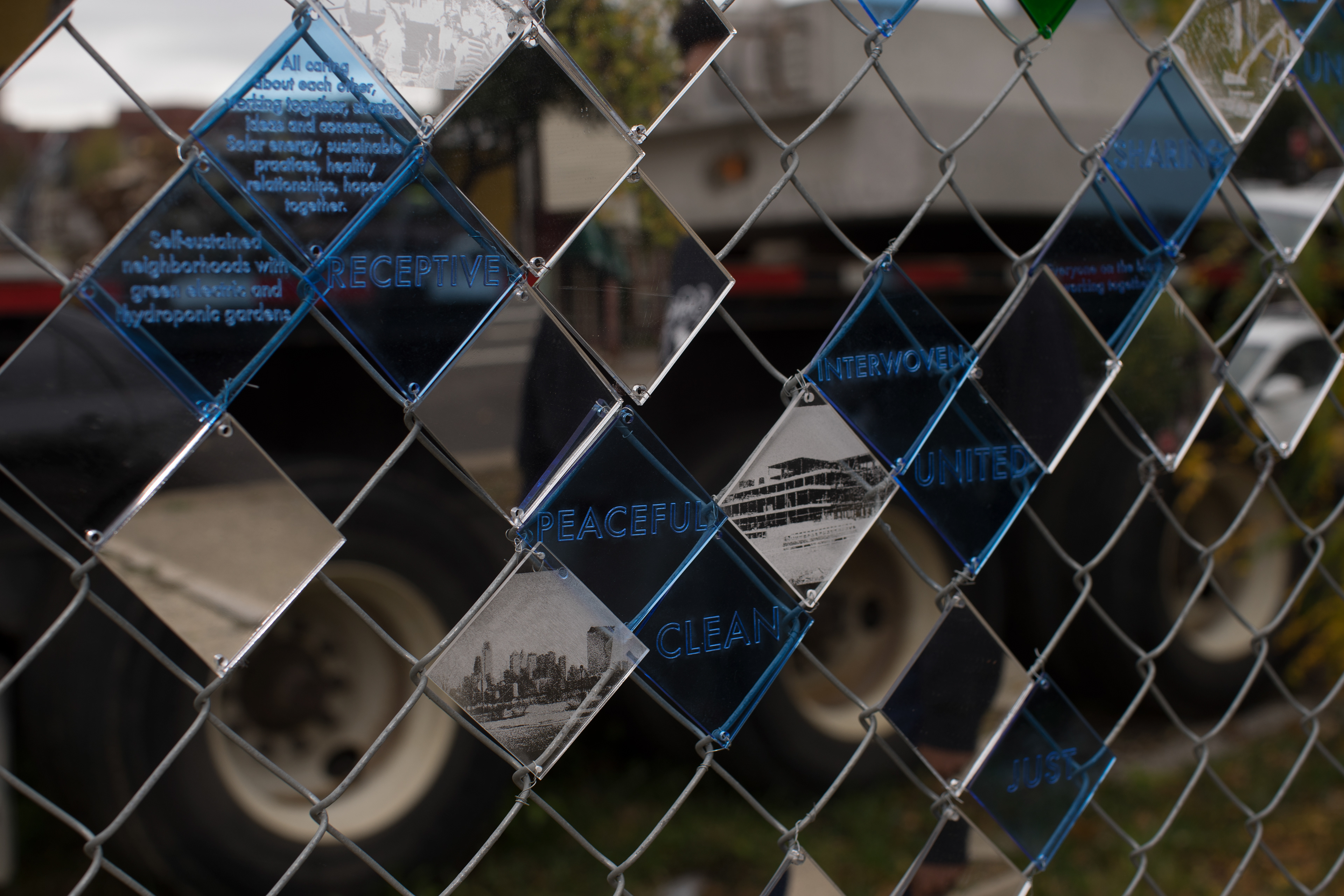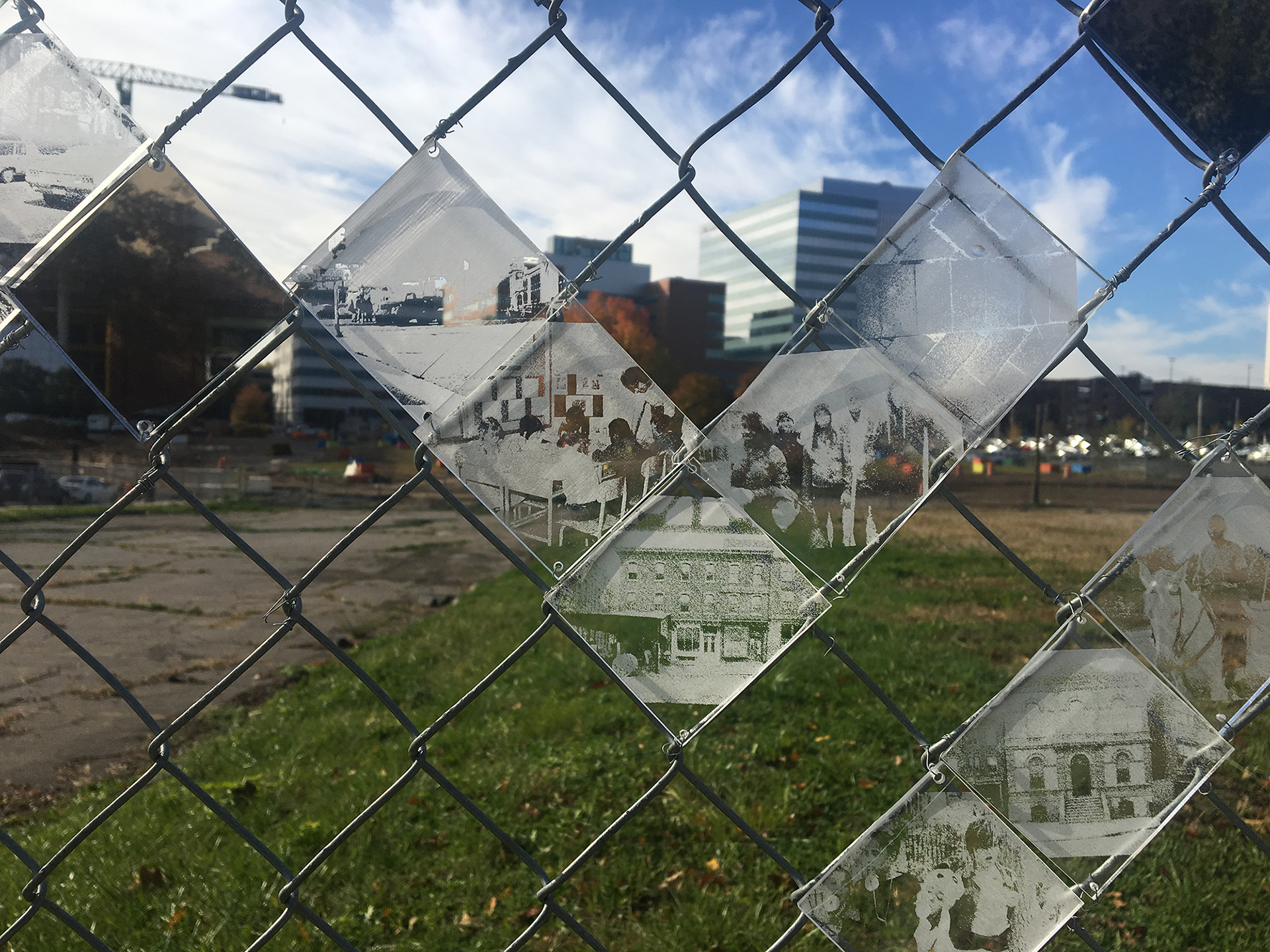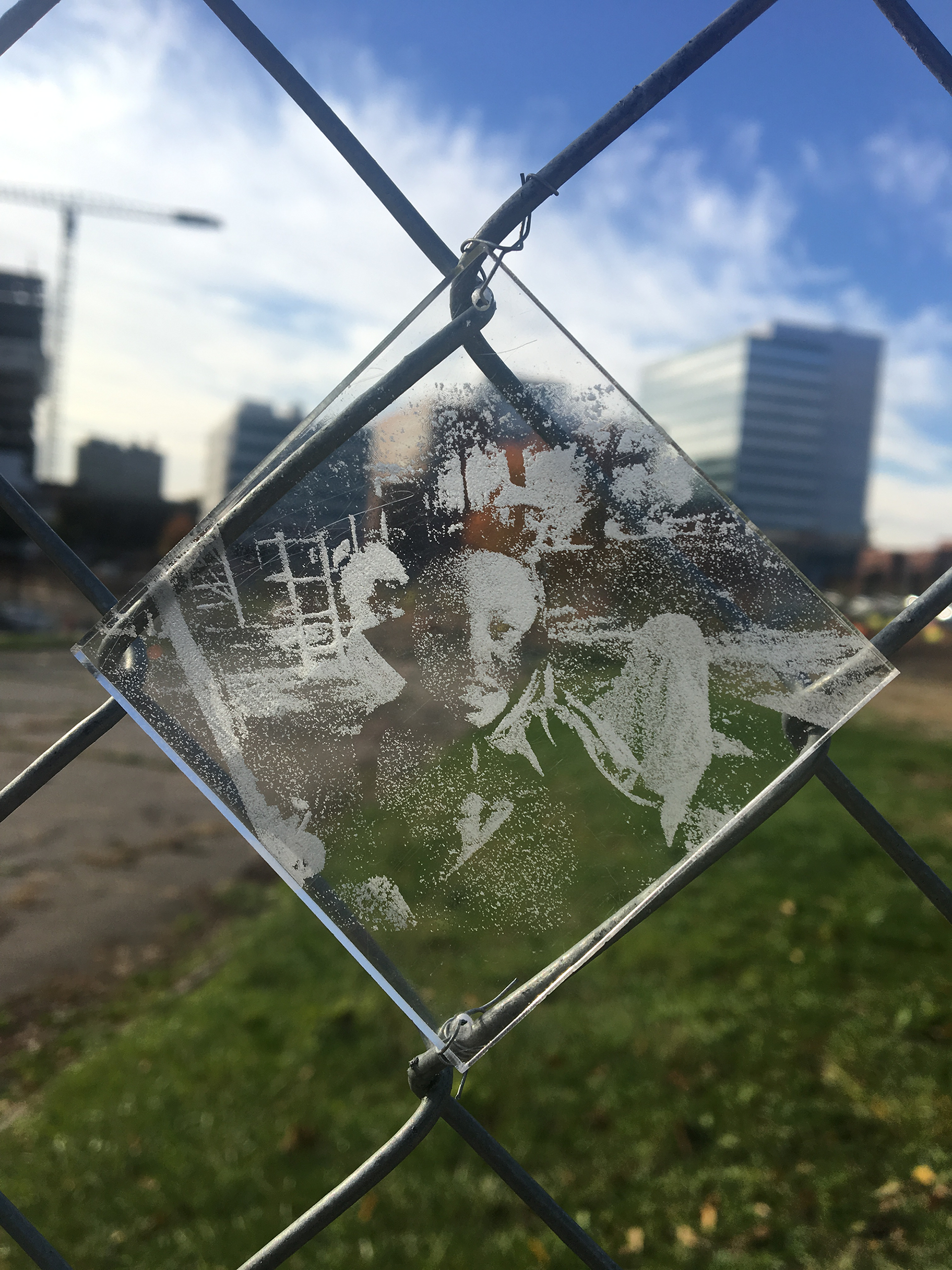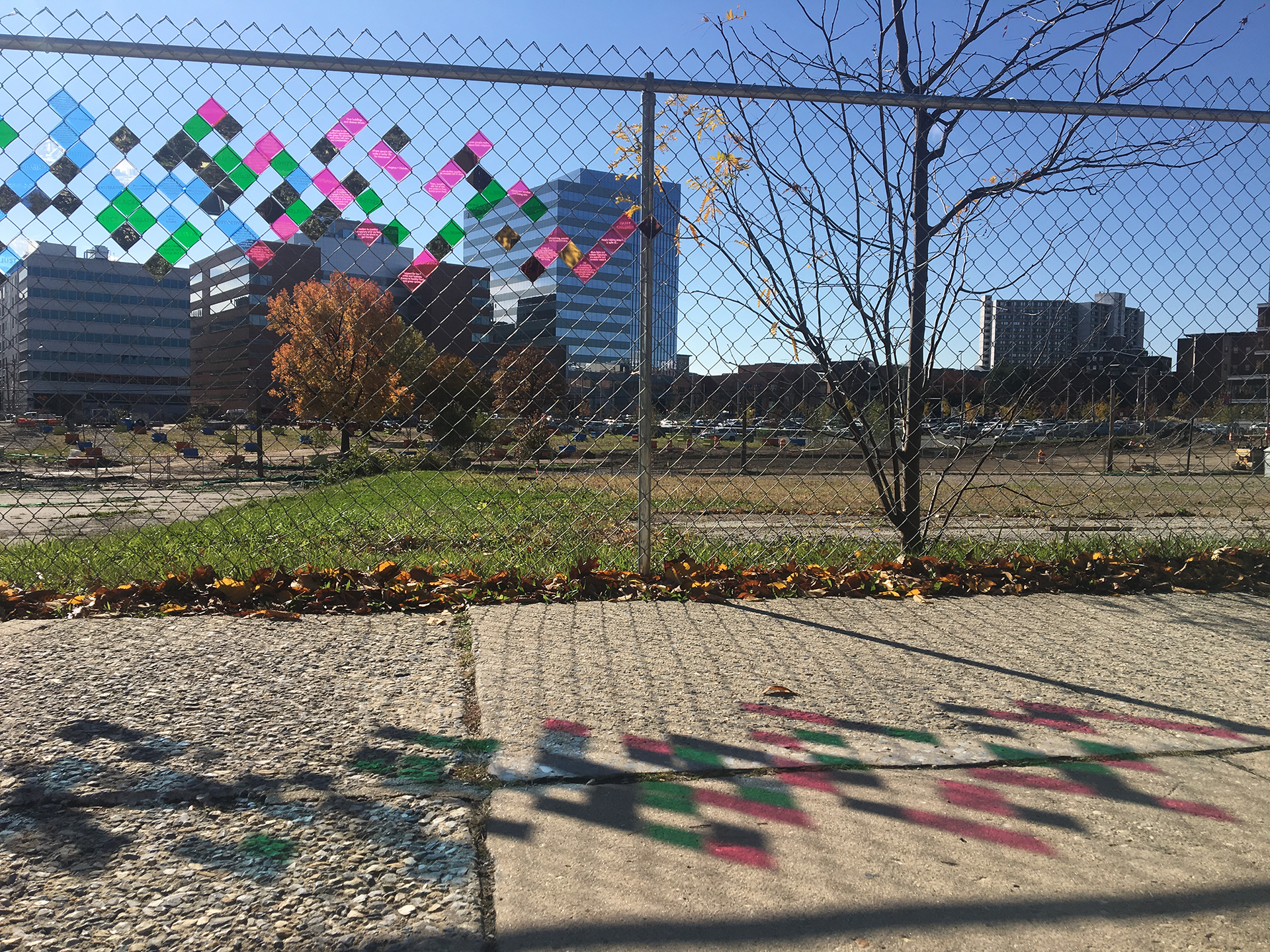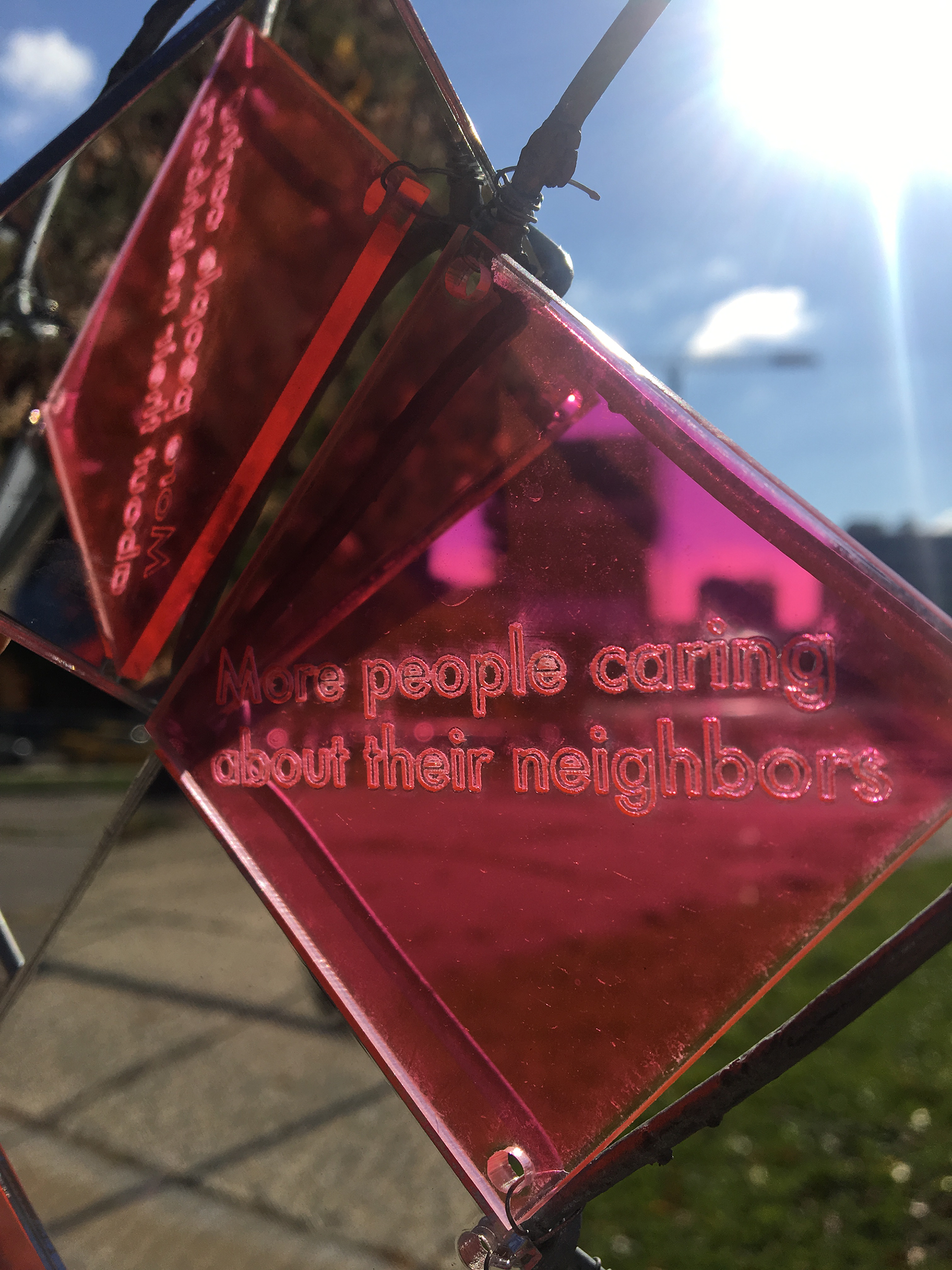 Credits: 
This project was made possible with the generous contributions of individuals, organizations, and institutions listed below as well as many anonymous contributors. 

Words: Kaamilah, Nunera, Dennis Burroughs, Mighty Writers West, Joshua, Zaayn, Zayd, Zayhah Pryer, Zaria, Mafruna, Khalia Robinson, Omua Ahonkhai, Bev A., Dietra "Mami Watu" Malik, Sherri Cohen, H.G.M.,
http://www.dataspectrum.webs.com/
, Jakai Johnson, Alex, Kymberly, Ann H. Peters, Denise, Rebecca-Rose, Leslie Marant, Carol Richardson McCullough 
Images:  Free Library of Philadelphia, Print and Picture Collection, PhillyHistory.org, Elaine Simon, Philadelphia Horticultural Society McLean Library, Lucia Esther and Chuck Bode, Neche Harris and Holly Street Neighbors Community Garden, Sarah Zwerling and Powelton Post, People's Emergency Center, New Africa Center, Milton Lindsay